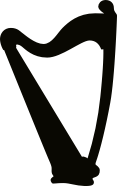 Tamsin Dearnley
Library
Writing music specifically intended to create or complement a specific atmosphere is a very different proposition from simply writing abstract 'art' music (possibly this is where I draw my own lines between 'Classical-ish' and 'other' types of music!).
I relish the challenge of an unusual brief, however - what sort of music /might/ a suburban debutante play to impress her parents' friends in a satirical recreation of 1960s America?!
Game music can also provide an excuse to be unashamedly lyrical (just occasionally I get the sense that this is considered by some academics to be something one should avoid at all costs, but that's definitely an argument for another place!), as well as to use all manner of unusual instrumentation and electronic techniques. Coming from a fairly diehard acoustic background, I am still amazed by the ways sounds can be produced and manipulated electronically, and am always expanding my repertoire of techniques.