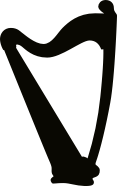 Tamsin Dearnley
Tamsin Dearnley is a professional lever harpist, composer and arranger.
As a child, Tamsin couldn't decide if she wanted to be a harpist, a trapeze artist or an expert on Japanese art. So she hedged her bets: six years of nagging persuaded her parents to let her have harp lessons; as a more rebellious eighteen-year-old she (politely) informed her parents she was taking up a year's place in a circus school before going to university to read Japanese.
Music, however, remained a constant, and she has since become a passionate advocate of the versatility of the lever harp. She has performed and taught in a variety of (mostly respectable) locations around the world.
When she was forced to stop playing the harp for several years due to injury, she turned to writing music instead of playing it, and (to her immense surprise) was accepted onto master's degree course to study composition at the University of Edinburgh under Nigel Osborne.
She now divides her time between performing, teaching and composing.
Livestream concert/discussion: The Harp in Translation
25th of September 2020: 7pm BST
Join Tamsin for another lively evening of music and discussion, exploring the multi-faceted repertoire of the lever harp as she takes you on a musical journey from elegant English lute ballads to 70s classic rock while looking at how her interest in languages and music feed into each other.
This event is organised by the University of London's School of Advanced Studies: Institute of Modern Languages Research. It is part of the Open World Research Initiative (OWRI) Cross-Language Dynamics: Reshaping Community, Translingual Strand.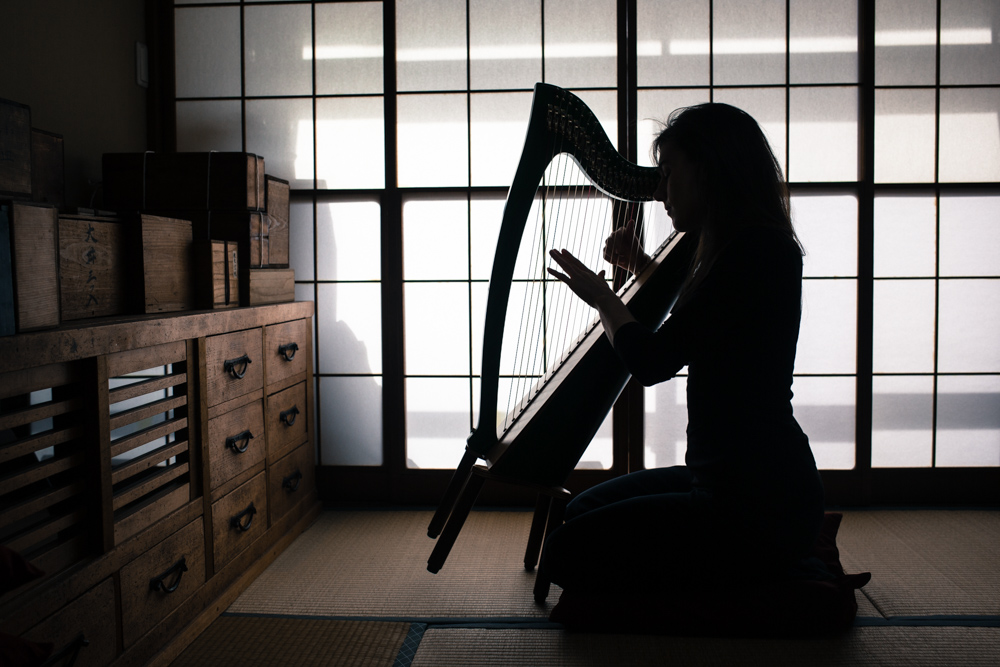 Transpennine Harps (online) Festival 2020
7-8 November 2020
Join Transpennine Harps for their first ever (online) Transpennine Harps Festival weekend! There will be a wide variety of workshops as well as the opportunity to meet and chat with other harp enthusiasts...!
Tutors Lucy Nolan and Tamsin Dearnley will be leading a dazzling array of workshops over this two-day exploratory feast of the possibilities of the harp. With their incredibly diverse backgrounds, let them take you through music both old and new, from near and far, melodic and rhythmic - and with the possibility of creating your very own silent film score...!